Embassy Events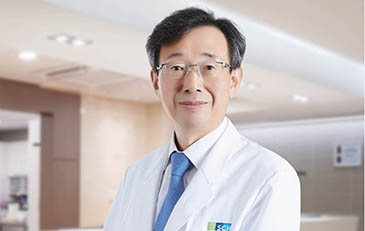 Medical Doctor Practices Love in SeoulSCH Prof. Byun Dong-Won Donates His Life to Patients

On August 18 (Friday), 2023 a senior medical doctor (MD) Prof. Byun Dong-Won caught the attention of all — inpatients, nurses, and his entourage of his medical students — in the six-patient room on the fifth floor of Soon Chun Hyang (SCH) University Hospital Seoul in upscale Hannam-dong area of South Korea's capital city.

The physician was admonishing the diabetics quite strictly, emphasizing rather sternly what and how to eat as well as how to take medicine.

"You should never ever forget to keep in mind and carry out the instructions I give, Prof. Byun stressed. "That way you'll be healthy again and even back to normal"

Prof. Byun was talking long and hard to each of the six diabetes patients in the room. His instructions for the patients sounded so harsh but everyone seemed to be moved by his eagerness and kindness.

He was so dedicated to his patients that they all respected and even admired him. Nurses and other medical staff in the hospital are of the same opinion about the medical practitioner.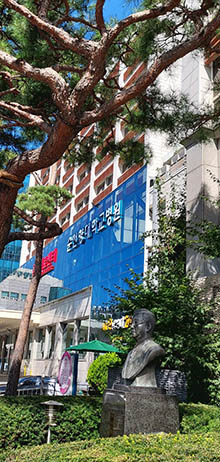 Soon Chun Hyang (SCH) University Hospital Seoul

Young nurses were eagerly tending to all the needs of the elderly inpatients including the bemoaners night and day, talking lovingly to them as if they were close friends. They looked like "the white-robed angels."

The highly respected endocrinologist is one of nation's top experts on thyroid disease.

Currently Prof. Byun of SCH Hospital is regarded as an authority on osteoporosis (weakening of bones) and among nation's medical doctors specializing in the field.

Prof. Byun has been a core member of Soon Chun Hyang (SCH) Hospital all his life. He finished both undergraduate and graduate courses and he spent all his medical career here at SCH University.

He graduated from SCH medical school, earning BS, MS, and PhD degrees. Upon graduation, he started his medical profession at SCH Hospital. He finished his internship and residency right at his alma mater SCH hospital.

Opened in 1974 in Seoul's affluent Hannam-dong area, Soon Chun Hyang (SCH) University Seoul Hospital boasts now of over 730 hospital beds. It has 32 departments and 1,800 medical doctors (MD), nurses, researchers, and administrative staff including some 200 faculty members.

SCH Hospital now has three other branch hospitals in Gumi, Cheonan, and in Bucheon. SCH, which was started as a medical college, was promoted to the university in 1990.

SCH Hospital is known to excel in sectors like OB-GYN (Obstetrics and Gynecology). For mothers and their newborns, the hospital runs newly-renovated MoJa Clinic, literally Clinic of Mothers and Sons equipped with the state-of-the-art facilities.

Prof. Byun's Department of Endocrine Medicine has a national esteem among the diabetics as he practices his philosophy of love and care for the patients.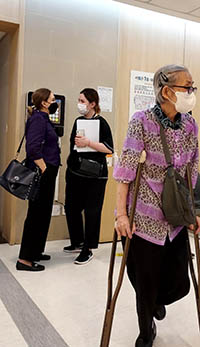 Soon Chun Hyang (SCH) University Hospital Seoul

In addition, the hospital's International Clinic is regarded as one of the best in the nation with a full staff of multi-lingual ability.

The hospital is also enjoying the competitive edge in its location, which is making it enjoy international fame among foreign patients.

More than 50 foreign embassies and diplomatic missions are concentrated on the streets of Hannan-dong and with the vicinity of Itaewon-dong. The hospital is easily accessible by foreign envoys, other diplomats, and their family.

The hospital staff is displaying fluency in foreign tongues particularly English. In actuality, foreigners are easily spotted in the hospital hallways.

Prof. Byun once professed that he would help eradicate the nation's bone disease or osteoporosis (weakening of bones).

He vowed he would do his utmost to cure women in the 50s or older suffering from the bone disease. He said that one in every three women in that age group is stricken with the illness in the nation.

He served as the founding chairman of the Korean Society for Bone and Mineral Research.

A diligent and hard-working medical doctor, Prof. Byun has written scores of theses in spite of his hectic schedule.

One of them is "Is There a Difference in Serum Vitamin D Levels and Bone Mineral Density According to Body Mass Index in Young Adult Women?"

He has a firm belief in his personal motto or philosophy of "human love" and "patients' love." Actually he puts it into practice in his work everyday, often postponing his vacations.

Prof. Byun is garnering a wide respect among both patients and lay healthy folks. He has thus far dedicated his entire life to SCH Hospital. He entered its medical school when it was first opened. Since graduation he has been working for SCH Hospital solely. He got promoted to the department head, dean of the medical school, vice president of SCH Hospital, and eventually to the president.
ST Photo Gallery
Photo News
Embassy Events
Econo People 2005
Fashion Images
New Movies
Travel Images
Nayan Sthankiya's Photo Features New
Abuses of Iraqi Prisoners of War
Academy Awards Photos 2004
Adolf Hitler
Aishwarya Rai-Indian actress
Buddha`s Birthday 2004
Cannes 2004 — 57th Cannes Film Festival
Choi Tae-Ji Photo Gallery
Comfort Woman Picture Gallery
Crown Prince Felipe of Spain
Dokdo Photo Gallery
Erotic Paintings of Hyewon and Danwon
Franz`s Art Exhibition
Gando Photo Gallery
Geisha in Japan
Gwangju Massacre
Jeju Island
Kim Jong-Il and Kim Il-Sung
Koguryo Murals
Korean War (1950-53)
Madonna
Miss Universe 2004
Miss World Contest 2003
Mt. Kumkang or Mt. Diamond New
Natural Beauty of Korea
Rape of Nanjing (Nanjing Massacre)
Rio Carnival 2004
Ronald Reagan`s Life in Pictures
ST Family
Sonia Gandhi and Gandhi Clan
Taj Mahal Photo Gallery
Ukrainian Embassy
World War Two
Photo Gallery of World Newspapers/Media
Times of India
Hindustan Times
SantaBanta.com
Straights Times (Singapore)
Chicago Sun-Times
Moscow Times