Embassy Events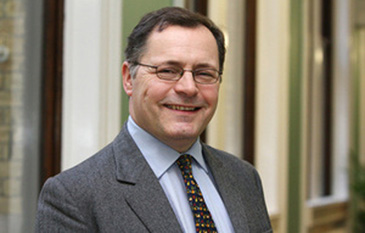 Mr. Charles Hay MVO Appointed New British Envoy to S. KoreaThe British government has appointed Mr. Charles Hay MVO new British ambassador to South Korea, Britain's Foreign & Commonwealth Office (FCO) announced recently.

He will succeed Mr. Scott Wightman CMG, who left South Korea in late 2014 after three years of his stay in Seoul for another diplomatic service appointment,

Mr. Charles Hay MVO arrived in Seoul earlier for his new mission after he was designated as the ambassador to South Korea in January of 2014.

Ever since his designation he has been preparing for his new position in Seoul. He has been learning Korean language and culture in Seoul.

He will begin his ambassadorial duty after the due process with South Korean government.

Mr. Hay became a diplomat by joining the FCO in 1993. He has previously been posted such places as Spain, the Czech Republic, and the UK Permanent Representation to the EU in Brussels.

Most of his jobs in London have been multilateral, including as head of the team that ran the UK G8 Presidency in 2005, including the Gleneagles Summit, according to FCO.

His most recent role was as director for consular services at the FCO. He was in charge of consular assistance to British nationals globally, as well as overseas crisis management and the overseas passport service.

"I am honored and delighted to have been selected to represent the United Kingdom in the Republic of Korea," Mr. Hay said on his appointment.

FCO introduces the Republic of Korea as the world's 12th largest economy, and one of the most dynamic and innovative.

It added South Koran President Park Geun-Hye visited UK in November of 2014 to strengthen partnership for peace and prosperity between UK and South Korea.

"It will be a challenge and a privilege to work with the ROK to further consolidate, deepen and diversify our bilateral relations," Mr. Hay added.

Mr. Charles Hay MVO served as FCO's director of UK Consular Services from 2011 till his appointment as the new British ambassador to Seoul.

From 2009 to 2011 he was the FCO's assistant director of HR services.

From 2006 to 2009 he was in Madrid as deputy head of mission and counselor for political and economic section at the British Embassy.

From 2004 to 2006 he served as FCO's head of G8 presidency team.

From 1999-2004 he served in Brussels as the first secretary at UK Permanent Representation to the European Union.

From 1998 to 1999 he was the press officer of FCO.

From 1996 to 1998 he served as second secretary in charge of political and press section at the British Embassy in Prague.

From 1993 to 1995 he was FCO's desk officer in charge of security policy department.

In 1993 he joined FCO after years of his military service in UK army.

He served as captain in HM Armed Forces (the Gordon Highlanders) for five years and eight months.

The multi-lingual British diplomat speaks Korean, Czech, French, and Spanish.

He studied at Open University in the United Kingdom.
He is married to Pascale Sutherland and they have two daughters.
ST Photo Gallery
Photo News
Embassy Events
Econo People 2005
Fashion Images
New Movies
Travel Images
Nayan Sthankiya's Photo Features New
Abuses of Iraqi Prisoners of War
Academy Awards Photos 2004
Adolf Hitler
Aishwarya Rai-Indian actress
Buddha`s Birthday 2004
Cannes 2004 — 57th Cannes Film Festival
Choi Tae-Ji Photo Gallery
Comfort Woman Picture Gallery
Crown Prince Felipe of Spain
Dokdo Photo Gallery
Erotic Paintings of Hyewon and Danwon
Franz`s Art Exhibition
Gando Photo Gallery
Geisha in Japan
Gwangju Massacre
Jeju Island
Kim Jong-Il and Kim Il-Sung
Koguryo Murals
Korean War (1950-53)
Madonna
Miss Universe 2004
Miss World Contest 2003
Mt. Kumkang or Mt. Diamond New
Natural Beauty of Korea
Rape of Nanjing (Nanjing Massacre)
Rio Carnival 2004
Ronald Reagan`s Life in Pictures
ST Family
Sonia Gandhi and Gandhi Clan
Taj Mahal Photo Gallery
Ukrainian Embassy
World War Two
Photo Gallery of World Newspapers/Media
Times of India
Hindustan Times
SantaBanta.com
Straights Times (Singapore)
Chicago Sun-Times
Moscow Times