Embassy Events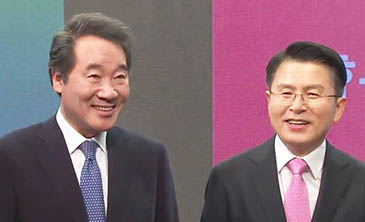 Lee Nak-Yeon Defeats Hwang Kyo-Ahn in Jongno District in April 15 General ElectionThe Ruling Democratic Party Wins Election by Landslide

The four-term lawmaker Lee Nak-Yeon (×ÝÕ¦æÐ) defeated the conservative leader Hwang Kyo-Ahn of United Future Party, the main opposition party, in the National Assembly election held on April 15, 2020 in South Korea.

Lee garnered 58.4 percent of the votes while Hwang gained 40 percent of the ballots. Lee won over Hwang by 18.4 percent points
in at Jongno-gu District, South Korea's most important constituency;

Earlier, opion polls predicted that Lee would be winning landslides. The past surveys mentioned the 52 percent victory against 29 percent for his opponent Hwang.

Lee served as the longest prime minister of the nation under the current government of President Moon Jae-In whereas Hwang was the premiere of disgraced former President Park Geun-Hye.

Lee has been a self-made journalist-turned politician. Very successful so far.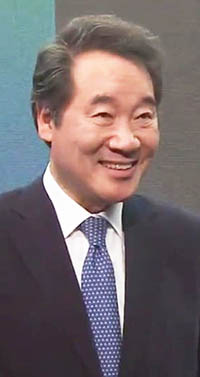 Lee Nak-Yeon (×ÝÕ¦æÐ)

Graduating from the prestigious Seoul National University, Lee entered the elite mass-circulation daily Dong-A Ilbo, working nearly two decades before he plunged himself into politics.

He became the lawmaker in May of 2,000 in his hometown district of Hwampyeong and Yeongwang county on ticket of liberal Millennium Democratic Party. In 2004 he was reelected in the same district. In 2008 he became the three-term lawmaker there.

In 2012 he was reelected as four-term lawmaker on Democratic United Party. In 2014 he was elected governor of South Jeolla Province serving in that capacity until May of 2017 when he was appointed as prime minister of the current Moon's government.

On the other hand, Hwang made his success as a judge and high-level government official. Hwang studied law at Sungkyunkwan University, becoming prosecutor in 1992. In 2011 he became a lawyer. In 2013 Hwang was appointed justice minister by ex-President Park Geun-Hye. 2015 he was promoted to prime minister by her. He served as premiere until May of 2017 when the crest-fallen Park's regime was replaced by the current liberal Moon's government.

Who is Lee Nak-Yeon (×ÝÕ¦æÐ)?

Lee Nak-Yeon (×ÝÕ¦æÐ) was born on Dec. 20, 1951 at the height of the fratricidal Korean War (1950-53) into a rural farming family.

He was the oldest son of the seven siblings. His mother was a small farmer and she sold her grocery in the rural market to help raise her children.

The journalist-turned politician Ex-Prime Minister Lee spent nearly two decades as a journalist before he became a politician.

Lee Nak-Yeon is a politician who was the 41st prime minister of South Korea. He is also the longest serving prime minister of South Korea since the Constitution of South Korea was last revised in 1987.

He previously served as the governor of South Jeolla Province. Before serving as governor, he worked as a journalist for the Dong-A Ilbo and served as a member of the National Assembly for four terms.
ST Photo Gallery
Photo News
Embassy Events
Econo People 2005
Fashion Images
New Movies
Travel Images
Nayan Sthankiya's Photo Features New
Abuses of Iraqi Prisoners of War
Academy Awards Photos 2004
Adolf Hitler
Aishwarya Rai-Indian actress
Buddha`s Birthday 2004
Cannes 2004 — 57th Cannes Film Festival
Choi Tae-Ji Photo Gallery
Comfort Woman Picture Gallery
Crown Prince Felipe of Spain
Dokdo Photo Gallery
Erotic Paintings of Hyewon and Danwon
Franz`s Art Exhibition
Gando Photo Gallery
Geisha in Japan
Gwangju Massacre
Jeju Island
Kim Jong-Il and Kim Il-Sung
Koguryo Murals
Korean War (1950-53)
Madonna
Miss Universe 2004
Miss World Contest 2003
Mt. Kumkang or Mt. Diamond New
Natural Beauty of Korea
Rape of Nanjing (Nanjing Massacre)
Rio Carnival 2004
Ronald Reagan`s Life in Pictures
ST Family
Sonia Gandhi and Gandhi Clan
Taj Mahal Photo Gallery
Ukrainian Embassy
World War Two
Photo Gallery of World Newspapers/Media
Times of India
Hindustan Times
SantaBanta.com
Straights Times (Singapore)
Chicago Sun-Times
Moscow Times