Embassy Events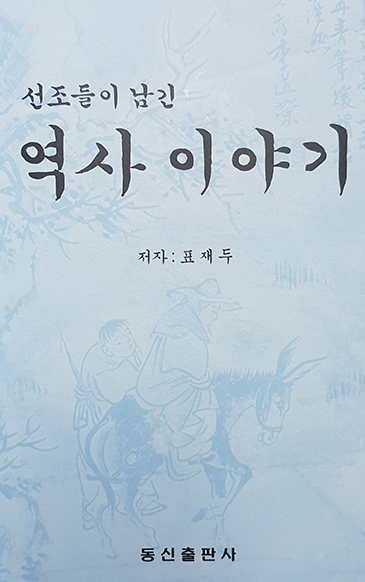 "Histories Left by Ancestors" Draws AttentionEx-Media Exec Pyo Jae-Doo Writes Lessons of Histories

"Histories Left by Ancestors" is recently released book of famous historical figures narrated by Mr. Pyo Jae-Doo, a scholar and alpinist who spent most of his professional career at the Korea Herald, a major and the most famous English-language daily in South Korea.

He spent more than three decades at the Korea Herald as a journalist and later as a director of administrative department.

Prior to his journalistic career, Pyo had a brief stint at the National Assembly. He worked as a researcher at the National Assembly Research Service (NARS).

The 302-page volume was full of interesting episodes of important historical figures including Pyo's own ancestors. It was published by Dongshin Publishing in March of 2019.

"Histories Left by Ancestors" deals with historical figures and famous personalities including noble class or lay people of Goryeo Dynasty (918-1392) and Joseon Dynasty (1392-1910).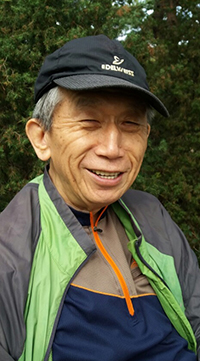 Mr. Pyo Jae-Doo

Pyo has been himself a self-made scholar. He has been indulging himself in classics and history books for his life. He is an avid reader of these books.

In the foreword the writer introduces the famous quote of the well-known English historian Edward Hallett (EH) Carr (1892-1982) — "History is an unending dialogue between the past and present."

Pyo says that it is meaningful for the modern people to investigate into the history in order to leave an ideal life. He argues that people without a sense of history is the tree without roots.

"Histories Left by Ancestors" comprises six chapters that cover diplomacy-related stories of the past eras, lives of noble class and laypeople, and laws and customs of remarriage, and social status of women.

"As EH Carr defined the history, history is not merely past story alone, but history is the medium that awakens present identity of ours," Pyo stresses in his book.

The writer's last name is Shinchang Pyo (新昌 表氏). There are about 30,000 South Koreans of Shinchang Pyo origin in the nation. The writer seems very proud of his own forbearers as well as the famous ancestors of the nation.

Pyo graduated from Konkuk University in Seoul. He finished his graduate program at the university.

After graduation, Pyo started his social career at the National Assembly as its researcher. After a fews years he moved to the Korea Herald as a journalist.

He spent most of his career at the Korea Herald, working as a journalist, administrative staff, and company officials, and as an executive.
ST Photo Gallery
Photo News
Embassy Events
Econo People 2005
Fashion Images
New Movies
Travel Images
Nayan Sthankiya's Photo Features New
Abuses of Iraqi Prisoners of War
Academy Awards Photos 2004
Adolf Hitler
Aishwarya Rai-Indian actress
Buddha`s Birthday 2004
Cannes 2004 — 57th Cannes Film Festival
Choi Tae-Ji Photo Gallery
Comfort Woman Picture Gallery
Crown Prince Felipe of Spain
Dokdo Photo Gallery
Erotic Paintings of Hyewon and Danwon
Franz`s Art Exhibition
Gando Photo Gallery
Geisha in Japan
Gwangju Massacre
Jeju Island
Kim Jong-Il and Kim Il-Sung
Koguryo Murals
Korean War (1950-53)
Madonna
Miss Universe 2004
Miss World Contest 2003
Mt. Kumkang or Mt. Diamond New
Natural Beauty of Korea
Rape of Nanjing (Nanjing Massacre)
Rio Carnival 2004
Ronald Reagan`s Life in Pictures
ST Family
Sonia Gandhi and Gandhi Clan
Taj Mahal Photo Gallery
Ukrainian Embassy
World War Two
Photo Gallery of World Newspapers/Media
Times of India
Hindustan Times
SantaBanta.com
Straights Times (Singapore)
Chicago Sun-Times
Moscow Times