Embassy Events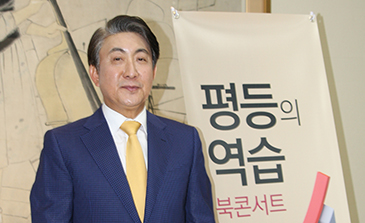 "Revenge of Equality" Aimed at Liberal GovernmentChairman Lee Dong-Kwan Holds Book Launching Ceremony


Former presidential aide's "Revenge of Equality" book launching event held at South Korea's National Assembly on June 10, 2019 gathered a number of conservative political big shots in a rare manner.

Lee Dong-Kwan, former spokesman and chief press secretary for the former President Lee Myung-Bak, held a book launching ceremony at National Assembly's Library Auditorium at 4 p.m. on the day.

The scores of top conservative politicians were mainly from Liberty Korea Party and Bareunmirae Party, the No. 1 and No. 2 opposition party, respectively.

Among them were Hwang Kyo-Ahn, president of Liberty Korea Party; Yoo Seung-Min, former president of Bareunmirae Party. Senior statesman Sohn Hak-Kyu, president of Bareunmirae Party also came.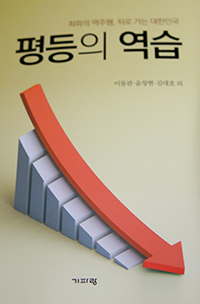 Lee Dong-Kwan's new book "Revenge of Equality"

Such lawmakers as Joo Ho-Young, Kim Yong-Tae, Lee Eun-Jae, and Shin Bo-Ra took part in the event from Liberty Korea Party. Lawmakers including Choung Byung-Guk of Bareunmirae Party also were present.

Lee's new book was co-authored by six other writers. They are Kim Dae-Ho, Min Kyung-Woo, Baek Kyung-Hoon, Yoon Chang-Jyun, Joo Han-Gyu, and Choi Hong-Jae. They wrote each of the chapters, respectively.

The whole planning of the book was undertook by Lee. Lee wrote both prologue and epilogue.

Each of the six chapters include "Warm Mind, Short Mind's Cruelty, Minimum Wage 10,000 Won," "People's Public Servant, Special Reform of the Public Sector," "Illusion of Turning Irregulars into Full-Time Workers," and "Irrational Policy of Nuclear Facilities Dismantling."

It is clear that what message the authors are trying to deliver to the readers in this book, viewed from the title of each chapters.

Lee and his co-authors point out the problems brought by the current liberal government and its forces.

The liberal government's egalitarian economy policy has deteriorated the life of the low-income people unlike their promise.

The writers argue that the economic experts and policy makers of this regime used to be the radical students demonstraters when they were young.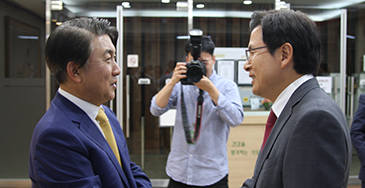 Lee Dong-Kwan greets Hwang Kyo-Ahn, president of Liberty Korea Party, at the National Assembly Library in Seoul on June 10, 2019.



They are not the authorities or experts on economy or other areas and they are still spellbound by ideological struggle and philosophy of bygone days, according to the book.

"I decided to warn this liberal government for their failure in national politics through this book," Lee said in his book. "Otherwise the whole economy and security of this nation will be in danger as well"

He added that his friends keep warning him about this phenomenon in recent months.

"Finally, it is politics that is important," he went on. "Throughout history any political group disappeared unless they prepare themselves for the fast changing environment"

He said that no matter how they think they are right they have to be throughly ready for the situation.

"We should not remain as bystanders," he emphasized. "We must move forward and I came up with this book"

Who Is Lee Dong-Kwan?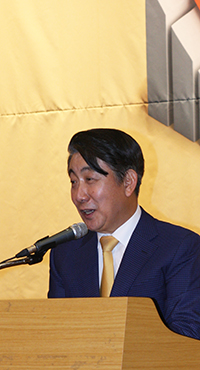 Lee Dong-Kwan

Lee Dong-Kwan started his journalistic career with one of South Korea's oldest and the most elite mass circulation daily "DongA Ilbo" in 1985.

He entered the daily immediately after graduation from the prestigious Seoul National University where he majored in politics.

He worked at City Desk, Business Desk, and Political Desk within DongA Ilbo newspaper. He also served in Tokyo as the correspondent for over three years.

Lee was decorated with the press awards for his journalistic activities in Japan.

Afterwards, he served as a political editor, and as an editorial writer, dealing with the local Korean politics, and inter-Korean ties.

He visited North Korea a couple of times as a journalist.

After his journalist career Lee entered into the politics, serving for the former President Lee Myung-Bak.

He was the president's former spokesman and chief press secretary for many years.

Later, he served as president of Digital Seoul Culture Arts University in Seoul.
ST Photo Gallery
Photo News
Embassy Events
Econo People 2005
Fashion Images
New Movies
Travel Images
Nayan Sthankiya's Photo Features New
Abuses of Iraqi Prisoners of War
Academy Awards Photos 2004
Adolf Hitler
Aishwarya Rai-Indian actress
Buddha`s Birthday 2004
Cannes 2004 — 57th Cannes Film Festival
Choi Tae-Ji Photo Gallery
Comfort Woman Picture Gallery
Crown Prince Felipe of Spain
Dokdo Photo Gallery
Erotic Paintings of Hyewon and Danwon
Franz`s Art Exhibition
Gando Photo Gallery
Geisha in Japan
Gwangju Massacre
Jeju Island
Kim Jong-Il and Kim Il-Sung
Koguryo Murals
Korean War (1950-53)
Madonna
Miss Universe 2004
Miss World Contest 2003
Mt. Kumkang or Mt. Diamond New
Natural Beauty of Korea
Rape of Nanjing (Nanjing Massacre)
Rio Carnival 2004
Ronald Reagan`s Life in Pictures
ST Family
Sonia Gandhi and Gandhi Clan
Taj Mahal Photo Gallery
Ukrainian Embassy
World War Two
Photo Gallery of World Newspapers/Media
Times of India
Hindustan Times
SantaBanta.com
Straights Times (Singapore)
Chicago Sun-Times
Moscow Times