Fashion Images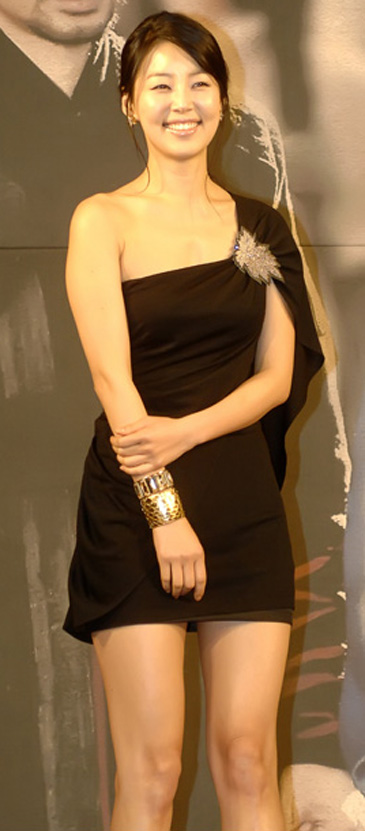 South Korean Actress and Model Han Ji-HyeThe South Korean actress and model Han Ji-hye was born on June 29, 1984. She made her debut in 2001 in dramas before taking up a lead role in Sweet 18.

Born Lee Ji-hye, she used the stagename "Han Ji-hye" upon learning that her real name would cause confusion among fans with an older actress, Lena Lee, who has the same Korean name as Han.

Together with Song Seung-hun and Son Ye-jin, Han is noted for her role in the well-known KBS drama Summer Scent.

There has been speculation among fans that Han is Lee Dong-Gun's girlfriend, mostly based on the fact that they are frequently seen together in publicity photographs.

Both of them vehemently deny this alleged relationship, but the couple was later confirmed when they announced it individually on their websites. They have since broken up.

In 2008, she was invited (along with Leon Jay Williams) to sing both the Chinese and the Korean version of the theme song of the Beijing National Aquatics Centre of the Beijing Olympics.

On August 5, 2010, it was announced that she would be getting married to her boyfriend of 2 years.
ST Photo Gallery
Photo News
Embassy Events
Econo People 2005
Fashion Images
New Movies
Travel Images
Nayan Sthankiya's Photo Features New
Abuses of Iraqi Prisoners of War
Academy Awards Photos 2004
Adolf Hitler
Aishwarya Rai-Indian actress
Buddha`s Birthday 2004
Cannes 2004 — 57th Cannes Film Festival
Choi Tae-Ji Photo Gallery
Comfort Woman Picture Gallery
Crown Prince Felipe of Spain
Dokdo Photo Gallery
Erotic Paintings of Hyewon and Danwon
Franz`s Art Exhibition
Gando Photo Gallery
Geisha in Japan
Gwangju Massacre
Jeju Island
Kim Jong-Il and Kim Il-Sung
Koguryo Murals
Korean War (1950-53)
Madonna
Miss Universe 2004
Miss World Contest 2003
Mt. Kumkang or Mt. Diamond New
Natural Beauty of Korea
Rape of Nanjing (Nanjing Massacre)
Rio Carnival 2004
Ronald Reagan`s Life in Pictures
ST Family
Sonia Gandhi and Gandhi Clan
Taj Mahal Photo Gallery
Ukrainian Embassy
World War Two
Photo Gallery of World Newspapers/Media
Times of India
Hindustan Times
SantaBanta.com
Straights Times (Singapore)
Chicago Sun-Times
Moscow Times