Fashion Images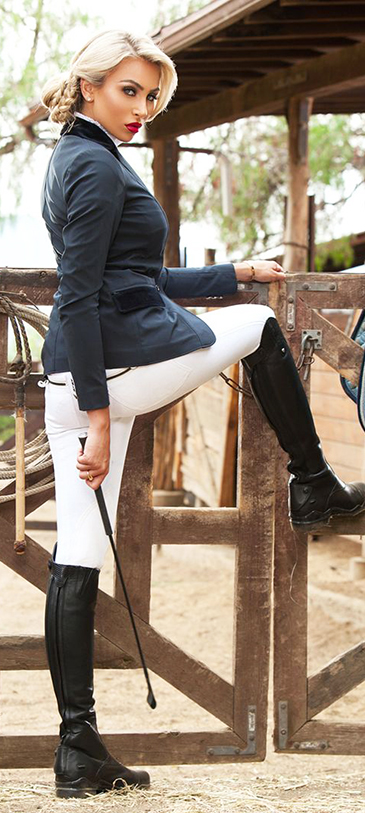 Khloe Terae: Canadian Porn StarPlayboy Bombshell Khloe reveals behind the scenes secrets of kinky shoots.

The blonde model, who has posed for Playboy over 50 times, has revealed that not everything is as glamorous in the industry as what is seems.

The Canadian-born star opened up to Daily Star Online in an exclusive interview.

She told us: "Of course it is very glamorous to be a Playmate, but a lot of behind the scenes stuff that goes on isn't.

"One one shoot I did it was minus 50 and I spent four hours butt naked on top of a mountain.

"I thought my nipples were going to freeze off."

Talking about this incident in particular, she added: "A lot of the fans thought the pictures were super-posed and we shot it on a green screen.

"But I was like 'No, I actually froze my ass off for you guys.'"

The beauty has also been subject to creepy photographers, however she knows how to stand her ground.

Khloe continued: "Of course thats happened where photographers take advantage but I have a very strong personality.

"I wouldn't let anything get too far and I wouldn't continue shooting with them."

She also has no time for catty models, adding: "There will be opportunities for everyone so I'm not going to try and compete with people. I do a lot of shares and work with other models on Instagram."

Khlole began fashion modelling when she was younger, following in her mum's footsteps.

How, she soon realised she wanted to be in glamour.

When asked how she broke in to the industry, she said she approached Playboy herself.

Finally, her big break came when she jumped out of a birthday cake at a Playboy party.

Now that's something to put on your CV.

She told us: "I wasn't supposed to be the girl to jump out of the cake but when I did it got a lot of attention.

"I shot for Playboy in Mexico a few days later."

Fans can see the star, who has 1.8 million Instagram followers, in Sixty6 Magazine's upcoming third edition.

Khloe said that pictures, shot in Ibiza, are the "hottest" she's done yet.

We can't wait to see them.
ST Photo Gallery
Photo News
Embassy Events
Econo People 2005
Fashion Images
New Movies
Travel Images
Nayan Sthankiya's Photo Features New
Abuses of Iraqi Prisoners of War
Academy Awards Photos 2004
Adolf Hitler
Aishwarya Rai-Indian actress
Buddha`s Birthday 2004
Cannes 2004 — 57th Cannes Film Festival
Choi Tae-Ji Photo Gallery
Comfort Woman Picture Gallery
Crown Prince Felipe of Spain
Dokdo Photo Gallery
Erotic Paintings of Hyewon and Danwon
Franz`s Art Exhibition
Gando Photo Gallery
Geisha in Japan
Gwangju Massacre
Jeju Island
Kim Jong-Il and Kim Il-Sung
Koguryo Murals
Korean War (1950-53)
Madonna
Miss Universe 2004
Miss World Contest 2003
Mt. Kumkang or Mt. Diamond New
Natural Beauty of Korea
Rape of Nanjing (Nanjing Massacre)
Rio Carnival 2004
Ronald Reagan`s Life in Pictures
ST Family
Sonia Gandhi and Gandhi Clan
Taj Mahal Photo Gallery
Ukrainian Embassy
World War Two
Photo Gallery of World Newspapers/Media
Times of India
Hindustan Times
SantaBanta.com
Straights Times (Singapore)
Chicago Sun-Times
Moscow Times