New Movies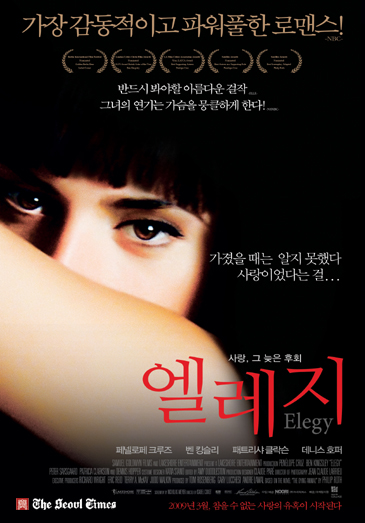 Elegy (엘레지)Synopsis

David Kepesh (Ben Kingsley) is a cultural critic and professor. Once married, he has a son who has never forgiven him for leaving his mother. His relationships with women are usually casual and brief. Believing himself to be an independent and self-actualized individual, he encounters Consuela Castillo (Penéope Cruz), a beautiful and confident student who attends one of his lectures. She captures his attention like no other woman, and to his surprise, they begin a serious relationship. David is also in a casual relationship with Carolyn (Patricia Clarkson). Carolyn finds out about his interest in Consuela, and leaves him.

While having dinner, Consuela invites David to her graduation party. She waits for an answer, but all David says is "I'll have to check my schedule." Frustrated, Consuela asks him why he is doing this. In the end, he agrees to attend. On the day of the event, David phones Consuela and advises her he has blown a tire and it will be some time before help can arrive. In reality, he is sitting in his car.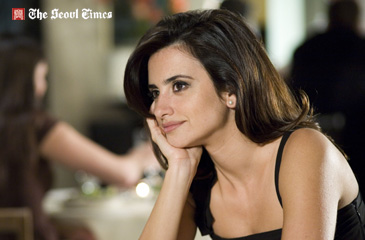 Elegy (엘레지)


About the Movie

Driven by Isabel Coixets visually assured and deeply observant direction, ELEGY charts the passionate relationship between a celebrated New York college professor, David Kepesh and a young Cuban-born woman, Consuela Castillo whose beauty both ravishes and destablises him. As their intimate connection transforms them more than either could imagine a charged sexual contest evolves into an indelible love story. With humanistic warmth, wry wit and erotic intensity ELEGY explores the power of beauty to blind, to reveal and transform.

With extraordinary performances by Academy Award winner Ben Kingsley and Penelope Cruz, the film is based on Pulitzer Prize-winner Philip Roths short novel The Dying Animal. On the one hand a shattering, heartfelt romantic drama, ELEGY is also a complex, intelligent and unflinchingly honest meditation on lust, mortality, family, male friendship, intimacy and commitment. Its a refreshing film in its ability to deal with adult issues while remaining an invigorating cinematic experience.

Cast & Crew

Director: Isabel Coixet
Writer: Nicholas Meyer (screenplay), Philip Roth (novel)
Starring: Penéope Cruz, Ben Kingsley, Patricia Clarkson,
Dennis Hopper
Genre: Drama, Romance
Award: Los Angeles Film Critics Association Awards,
Santa Barbara International Film Festival
Country: USA
Language: English
Release Date: Mar. 19, 2009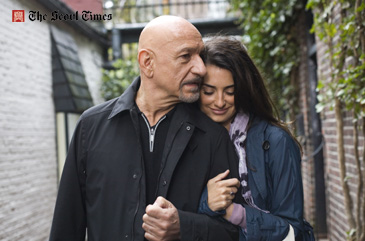 Elegy (엘레지)


Synopsis

가졌을 때는 알지 못했다...
그것이 사랑이었음을!
그의 욕망, 그녀의 집착
그들은 몰랐었다! 그 또한 사랑임을...

지성과 카리스마 등 모든 걸 갖추고 있지만 사랑을 믿지 않는 대학교수 데이빗(벤 킹슬리). 어느 날, 순수하면서도 섹시한 매력의 대학원생 콘수엘라(페넬로페 크루즈)를 만나고 데이빗은 그녀의 아름다운 외모에 현혹된다. 그리고 그녀를 하룻밤 욕망의 대상으로 생각하며 관계를 맺게 된다.

점점 그녀의 매력에 끌리게 되는 데이빗은 점차 그녀에게 집착하게 되고, 서른 살 나이차에 젊고 매력적인 콘수엘라와 함께 있으면 있을수록 불안한 마음이 더욱 커지고 결국 불안한 마음은 그녀를 소유하려는 집착이 되어 두 사람의 관계를 더욱 위태롭게 한다. 데이빗은 그녀가 진실한 사랑을 원하자 도망쳐 버린다. 자신이 그녀를 진정으로 사랑하게 될 줄은 꿈에도 모른 채...

그로부터 2년 후, 데이빗은 콘수엘라로부터 믿을 수 없는 한 통의 전화를 받게 된다.

About the Movie

2001년 발간된 '필립 로스'의 The Dying Animal 원작!
탄탄한 원작을 더욱 풍성하게 만든 감성적 연출!

영화 <엘레지>는 보도, 문학, 음악 부분에서 세계적으로 인정받는 퓰리처상의 수상자 '필립 로스'의 'The Dying Animal'을 원작으로 하고있다. 'The Dying Animal'은 2001년 발간된 단편소설로 "인간이 태어날 때부터 지니고 있는 문제인 사람의 성과 사랑, 삶의 문제를 가장 균형 있게 다뤘다."는 평가를 받은 작품. 미국 최대의 서적 사이트 '아마존 닷컴'에서의 독자 리뷰 역시 5점 만점에 4점이라는 높은 평점을 얻으며 꾸준히 사랑을 받고 있는 베스트셀러이기도 하다. 미국 개봉 당시 "인생에 있어 사랑의 의미와 조건에 대해서 생각해 보게 하는 영화", "사랑뿐만 아니라 인간의 삶과 늙어감에 대해 다시한번 생각하게 하는 영화"라는 평을 듣기도 했다. 이에 대해 이자벨 코이셋 감독은 "필립 로스의 작품은 누구나 감추고 싶은 인간의 숨겨진 본성을 적나라하게 드러내며 수많은 논쟁에 오르기도 했지만, 그의 작품을 영화로 만드는 것은 정말 흥미로운 일이다"라고 말하며 필립 로스 작품을 여성 감독 최초로 스크린에 옮기는 소감을 밝히기도 했다.

베토벤, 바흐, 에릭 사티의 서정적 선율의 OST!
영화에 깊이를 더하다!

영화의 타이틀이자 '슬픔의 시', '슬픔을 나타내는 악곡'을 뜻하는 'Elegy'는 영화 속 OST를 통해 그 애잔함을 더하고 있다. 미국 개봉 당시에도 폭발적인 인기를 모았던 영화 <엘레지>의 OST는 영화 속 강렬하고 격정적인 러브 스토리와 함께 어우러져 정서적 교감을 불러일으킨다. 영화에 사용된 OST는 세계적 음악가 베토벤, 바흐와 프랑스 음악가 에릭 사티, 미국의 재즈 싱어 쳇 베이커 등 이름만으로도 쟁쟁한 작곡가의 곡들이 사용되어 영화에 깊이를 더해주고 있다. 극중에서 데이빗(벤 킹슬리 분)은 베토벤의 곡을 직접 연주하기도 하는데, 콘수엘라(페넬로페 크루즈)를 위한 연주곡 'Diabello Variation, Op. 120, No.29'는 단순하지만 강렬한 멜로디로 애잔함을 느낄 수 있다. 또한 에릭 사티의 곡 'Gnossiennes No.3'은 영화전반에 흐르며 데이빗과 콘수엘라의 위태로우면서도 안타까운 관계를 보여주기도 한다.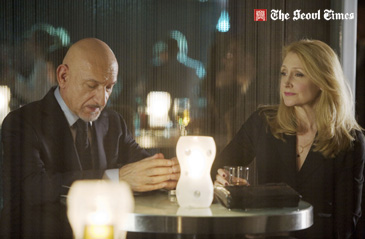 Elegy (엘레지)


Cast & Crew

원제: Elegy
원작: The Dying Animal (필립 로스 저)
감독: 이자벨 코이셋
출연: 페넬로페 크루즈, 벤 킹슬리, 데니스 호퍼, 패트리샤 클락슨
장르: 로맨스, 드라마
수입/배급: ㈜누리 픽쳐스
제작국: 미국
관람등급: 18세 이상 관람가
개봉예정일: 2009년 3월 19일



홈페이지: http://wwws.kr.warnerbros.com/yesman


ST Photo Gallery
Photo News
Embassy Events
Econo People 2005
Fashion Images
New Movies
Travel Images
Nayan Sthankiya's Photo Features New
Abuses of Iraqi Prisoners of War
Academy Awards Photos 2004
Adolf Hitler
Aishwarya Rai-Indian actress
Buddha`s Birthday 2004
Cannes 2004 — 57th Cannes Film Festival
Choi Tae-Ji Photo Gallery
Comfort Woman Picture Gallery
Crown Prince Felipe of Spain
Dokdo Photo Gallery
Erotic Paintings of Hyewon and Danwon
Franz`s Art Exhibition
Gando Photo Gallery
Geisha in Japan
Gwangju Massacre
Jeju Island
Kim Jong-Il and Kim Il-Sung
Koguryo Murals
Korean War (1950-53)
Madonna
Miss Universe 2004
Miss World Contest 2003
Mt. Kumkang or Mt. Diamond New
Natural Beauty of Korea
Rape of Nanjing (Nanjing Massacre)
Rio Carnival 2004
Ronald Reagan`s Life in Pictures
ST Family
Sonia Gandhi and Gandhi Clan
Taj Mahal Photo Gallery
Ukrainian Embassy
World War Two
Photo Gallery of World Newspapers/Media
Times of India
Hindustan Times
SantaBanta.com
Straights Times (Singapore)
Chicago Sun-Times
Moscow Times