New Movies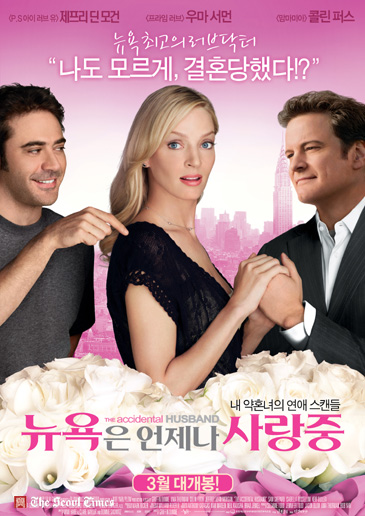 The accidental husband (뉴욕은 언제나 사랑중)Synopsis

New York firefighter Patrick Sullivan (Jeffrey Dean Morgan) had no idea his seemingly idyllic life was about to go up in smoke — especially as the unwitting, second-hand recipient of advice from famed love expert and radio host Dr. Emma Lloyd (Uma Thurman). One day he is a happy-go-lucky guy looking forward to a life with his soon-to-be-bride. Then, his fiancé Sophia (Justina Machado) is seeking couples counseling on the radio from Dr. Lloyd. The no-nonsense, ever practical Dr. Lloyd questions Sophia's concept of romantic love and advises her to break their engagement, which she swiftly does.

Patrick is so upset that when he hears that Emma is about to be married herself, he allows his young neighbour, an Indian computer whiz-kid to hack into public records and create a phony marriage between himself and Emma, because he wants to force a confrontation. Emma is told she cannot marry her perfect-gentleman fiancé Richard (Colin Firth), because she is already married. She has no choice but to confront Patrick, who, rather than tell her why he did it, decides to repeatedly lie to her about his intentions. In fact, after stringing her along with lie upon lie, he finds out that he fancies her, and makes a play for her romantically. He proceeds to inject himself into her life, causes her to have to lie herself, to her beloved fiancé Emma is drawn to his immense charisma but tries to ignore it.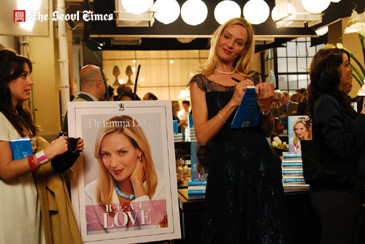 The accidental husband (뉴욕은 언제나 사랑중)


About the Movie

Emma Lloyd has made a career out of her sensible, mature and responsible approach to relationships. She has a hit radio talk show, an impending book deal, and a loving relationship with her fiancé Richard, a conventional sort-which is precisely what Emma is drawn to. Then Emma finds out that she is already married to a man she's never met before, a result of a misguided prank that leaves her bewildered and very confused. Worse than that, her plans for the future are now threatened. With her wedding just around the corner, Emma must find the mystery man and obtain an annulment. Emma tracks down her "accidental husband" - Patrick, a charming and handsome neighborhood fireman, with a big secret...that he was behind the "accidental" marriage. Unable to fess up, Patrick goes along with the ruse pretending to be just as baffled as Emma. While at first their opposite approaches to life create much tension and chaos, Emma soon starts to admire his carefree passion for life and doubt her own conservative, button-down views on life and love. As Emma's wedding draws near, she is faced with the choice between her safe life with Richard or the chance to live in the passionate and spontaneous world that Patrick inhabits.

Cast & Crew

Director: Griffin Dunne
Writer: Mimi Hare, Clare Naylor
Starring: Uma Thurman, Colin Firth, Jeffrey Dean Morgan
Genre: Comedy, Romance
Country: UK, USA
Language: English
Release Date: Mar. 12, 2009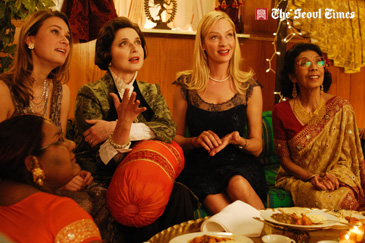 The accidental husband (뉴욕은 언제나 사랑중)


Synopsis

사랑에 슬픈 자여, 내게로 오라!

재치만점의 사랑상담으로 최고의 인기를 구가하고 있는 연애 박사 엠마 로이드(우마 서먼)는 빵빵한 재력에 다정다감하기까지 한 로맨티스트 리처드(콜린 퍼스)를 약혼자로 둔 뉴욕 최고의 셀러브리티. 모두가 부러워하는 그녀에게 말 못할 엄청난 러브 태클이 찾아왔으니, 서류상에선 그녀가 이미 결혼한 몸이란 것! 해피 웨딩을 목전에 두고 터진 난감한 상황을 해결하기 위해, 엠마는 의문의 신랑을 찾아 나서고 그 배후에는 상상도 못한 비밀이 숨겨져 있는데!

뉴욕 최고의 연애박사도 두 손든 블록버스터급 러브 태클!
과연 엠마와 리처드는 무사히 해피 웨딩에 골인할 수 있을까?

About the Movie

화이트데이를 급습한 블록버스터급 러브태클!
안심은 금물! 찜한 연인도 다시 보자!

<뉴욕은 언제나 사랑 중>은 재치만점 연애상담으로 최고의 인기를 구가하고 있는 엠마에게 완벽한 약혼자 리처드와의 결혼을 한 달 앞두고 얼굴도 모르는 남편이 생기면서 벌어지는 이야기를 담고 있다. 다른 이의 연애사는 척척 해결해주는 러브 닥터도 두 손든 초강력 러브태클의 더욱 놀라운 점은 실제로도 이런 일이 비일비재하다는 것! 공식적으로 찜한 연인이라 하더라도 절대 안심해서는 안 된다는 것이다. <뉴욕은 언제나 사랑 중> 역시 화이트데이를 앞두고 개봉하는 만큼 '찜한 애인도 다시 보자'라는 재미있는 캐치프레이즈로 커플들의 느슨해진 마음을 조여 주며 공식데이트 무비임을 과시하고 있다.
이름만 들어도 설레는 화려한 도시 뉴욕에서 펼쳐지는 블록버스터급 러브태클! 화이트데이, 단 하나의 로맨틱 코미디 <뉴욕은 언제나 사랑 중>은 유쾌 발랄한 러브 스토리로 꽃 피는 봄, 3월 12일 달콤하게 찾아올 예정이다.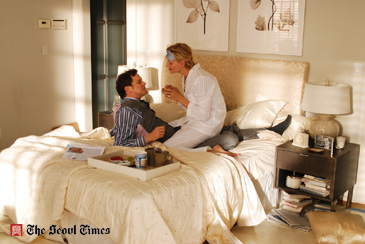 The accidental husband (뉴욕은 언제나 사랑중)


Cast & Crew

원제: The accidental husband
감독: 그리핀 던
출연: 우마 서먼, 콜린 퍼스, 제프리 딘 모건
장르: 로맨틱 코미디
관람등급: 12세 이상 관람가
수입: ㈜데이지엔터테인먼트
배급: ㈜싸이더스FNH
개봉예정일: 2009년 3월 12일



홈페이지: www.nylove2009.co.kr
ST Photo Gallery
Photo News
Embassy Events
Econo People 2005
Fashion Images
New Movies
Travel Images
Nayan Sthankiya's Photo Features New
Abuses of Iraqi Prisoners of War
Academy Awards Photos 2004
Adolf Hitler
Aishwarya Rai-Indian actress
Buddha`s Birthday 2004
Cannes 2004 — 57th Cannes Film Festival
Choi Tae-Ji Photo Gallery
Comfort Woman Picture Gallery
Crown Prince Felipe of Spain
Dokdo Photo Gallery
Erotic Paintings of Hyewon and Danwon
Franz`s Art Exhibition
Gando Photo Gallery
Geisha in Japan
Gwangju Massacre
Jeju Island
Kim Jong-Il and Kim Il-Sung
Koguryo Murals
Korean War (1950-53)
Madonna
Miss Universe 2004
Miss World Contest 2003
Mt. Kumkang or Mt. Diamond New
Natural Beauty of Korea
Rape of Nanjing (Nanjing Massacre)
Rio Carnival 2004
Ronald Reagan`s Life in Pictures
ST Family
Sonia Gandhi and Gandhi Clan
Taj Mahal Photo Gallery
Ukrainian Embassy
World War Two
Photo Gallery of World Newspapers/Media
Times of India
Hindustan Times
SantaBanta.com
Straights Times (Singapore)
Chicago Sun-Times
Moscow Times