New Movies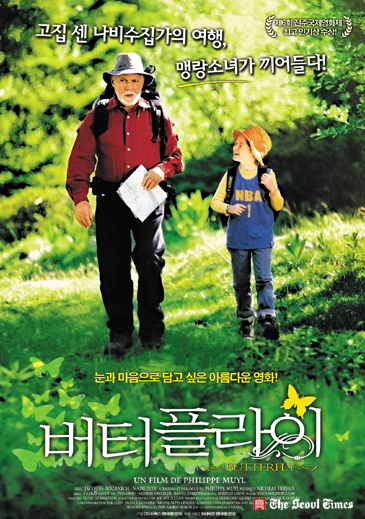 The Butterfly (버터플라이)Synopsis

Julien, a solitary widower, has one passion in his life: his butterfly collection. One summer, he decides to make an excursion to the countryside to track down a butterfly that has so far eluded him. He is surprised to find that Elsa, the nine-year daughter of one of his neighbours, has stowed away in his car. Believing the girl's story that her mother will be away from home for several days, Julien decides to take her with him on his quest…

About the Movie

Writer-director Philippe Muyl delivers this tender French family drama about an unlikely bond that forms between a young girl and her elderly neighbor. Michel Serrault is Julien, an aging butterfly collector who leads a quiet life. But when Elsa (Claire Bouanich) moves into the apartment above him, Julien's life takes on a new trajectory. Neglected by her mother, the inquisitive eight-year-old attaches herself to Julien and convinces him to take her on a trip to the mountains to try to locate Isabelle, a beautiful but elusive butterfly. At first skeptical, Julien relents thinking that Elsa's mother has left her alone in the apartment and the pair embark on their journey. As the journey unfolds, Julien shows Elsa the attention that she's been craving, and Elsa gives Julien a new lease on life, helping him to see the world through more innocent eyes. Back at home, Elsa's mother Isabelle (Nade Dieu) is shocked to discover that her daughter has disappeared. A near-tragedy brings the situation to a head, teaching each of the characters a very valuable lesson about life and love. Directed with extreme sensitivity by Muyl, THE BUTTERFLY features standout performances from the always reliable Serrault and newcomer Bouanich.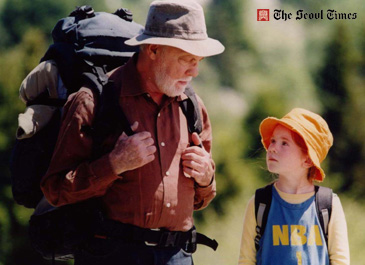 The Butterfly (버터플라이)


Cast & Crew

Director: Philippe Muyl
Writer: Philippe Muyl
Producer: Patrick Godeau
Starring: Michel Serrault, Claire Bouanich
Genre: Drama, Comedy
Language: French
Release Date: Jan. 15, 2009

Synopsis

환상의 나비 '이자벨'이 안겨주는 사랑과 행복!

노년을 홀로 보내고 있는 나비수집가 줄리앙과 8살 소녀 엘자의 여행은 '이자벨'이라는 나비를 찾기 위해 떠나면서 시작된다. 초여름인 5~6월 사이, 저녁노을이 질 무렵에 넓은 초원에서만 볼 수 있다는 이자벨은 사실 줄리앙에게는 눈물겨운 사연이 담긴 신비로운 나비이다.

젊은 나이에 우울증 때문에 목숨을 잃은 아들이 마지막으로 보고 싶어 했던 나비 이자벨. 죽은 아들을 위해 줄리앙은 이자벨을 찾으러 수십 년을 기다렸고, 손에 넣기 힘든 진귀한 나비와 맞바꾼 정보를 바탕으로 여행을 떠난다. 불청객인 엘자와 함께 오랜 기다림 끝에 결국 이자벨을 발견하지만 엘자의 어처구니없는 실수로 놓쳐버리게 된다. 하지만 이 작은 소녀와의 일주일을 통해 줄리앙은 이자벨 보다 더 소중한 것을 얻게 된다. 꽁꽁 닫혀 있던 마음의 문을 열고 오랫동안 마음의 짐으로 남아있던 아들을 비로소 보내주게 되는 것이다. 아들에게 단 한 번도 사랑한다는 말을 건네지 못했던 무뚝뚝한 줄리앙은 엘자를 통해 그가 찾아야 했던 것은 나비가 아니라 가슴 속에 꽁꽁 가둬놓았던 사랑을 표현할 줄 아는 용기였음을 깨닫는다.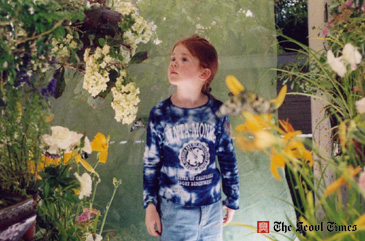 The Butterfly (버터플라이)


About the Movie

맹랑소녀 '엘자'와 환상의 나비 이자벨을 찾아 떠난 고집 센 나비수집가 '줄리앙'의 동행을 유머러스하고 유쾌하게 다룬 <버터플라이>

고집 센 나비수집가 할아버지와 맹랑한 호기심 소녀의 이야기 <버터플라이>는 그들의 일주일간의 동행을 유쾌하고 유머러스하게 다룬다. 특별한 사연으로 인해 나비를 수집하게 된 줄리앙과 무관심한 엄마 때문에 외톨이가 돼버린 엘자의 <버터플라이>는 어른과 아이의 우정 만들기에 싱그러운 자연풍경을 더해 한층 아름다운 영화로 탄생했다.

파리의 한 아파트에 마련된 신비로운 나비 온실은 마치 비밀의 정원을 보는듯한 느낌을 주고 나비를 찾아 떠난 프랑스 남부의 진풍경은 보는 이들로 하여금 한번쯤 가보고 싶은 충동에 사로잡히게 한다. 이처럼 아름다운 공간을 배경으로 시작되는 줄리앙과 엘자의 만만찮은 동행은 두 주인공의 매력으로 더욱 즐겁고 유쾌해진다.

나비 온실을 엉망으로 만들어놓고 제멋대로 여행에 끼어든 것도 모자라 끊임없이 질문을 해대는 엘자와 무뚝뚝하지만 엘자의 엉뚱한 질문에 위트 있게 응수해주는 멋쟁이 할아버지 줄리앙. 산과 들을 누비며 이자벨을 찾아다니는 동안 그들은 인생과 사랑, 죽음과 이별에 대한 진정한 '소통'을 나누게 된다.

영화 속 두 주인공이 찾고자 했던 나비는 결국 우리들의 마음속에 있는 누군가에 대한 사랑과 희망이었음을 말하는 <버터플라이>

모든 사람이 공감할 수 있는 사람과 사람 사이의 사랑을 재치 있게 담아내는 이 영화는 모두의 가슴 속 소중한 무언가를 찾게 만들어 줄 작품이다. 영화의 엔딩 크래딧이 올라가는 순간, 관객들은 마치 한편의 순수한 동화를 본 것처럼 깨끗하고 맑아진 영혼을 느끼게 될 것이다.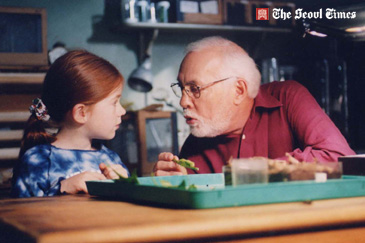 The Butterfly (버터플라이)


Cast & Crew

원제: Le Papillon
영제: The Butterfly
감독: 필립 뮬
출연: 미셸 세로, 클레어 부아닉
장르: 드라마
관람등급: 전체 관람가
제작국: 프랑스
수입: ㈜아펙스엔터테인먼트
배급: 프리비젼엔터테인먼트
개봉예정일: 2009년 1월 15일



홈페이지: www.prevision.kr
ST Photo Gallery
Photo News
Embassy Events
Econo People 2005
Fashion Images
New Movies
Travel Images
Nayan Sthankiya's Photo Features New
Abuses of Iraqi Prisoners of War
Academy Awards Photos 2004
Adolf Hitler
Aishwarya Rai-Indian actress
Buddha`s Birthday 2004
Cannes 2004 — 57th Cannes Film Festival
Choi Tae-Ji Photo Gallery
Comfort Woman Picture Gallery
Crown Prince Felipe of Spain
Dokdo Photo Gallery
Erotic Paintings of Hyewon and Danwon
Franz`s Art Exhibition
Gando Photo Gallery
Geisha in Japan
Gwangju Massacre
Jeju Island
Kim Jong-Il and Kim Il-Sung
Koguryo Murals
Korean War (1950-53)
Madonna
Miss Universe 2004
Miss World Contest 2003
Mt. Kumkang or Mt. Diamond New
Natural Beauty of Korea
Rape of Nanjing (Nanjing Massacre)
Rio Carnival 2004
Ronald Reagan`s Life in Pictures
ST Family
Sonia Gandhi and Gandhi Clan
Taj Mahal Photo Gallery
Ukrainian Embassy
World War Two
Photo Gallery of World Newspapers/Media
Times of India
Hindustan Times
SantaBanta.com
Straights Times (Singapore)
Chicago Sun-Times
Moscow Times